TYPES OF WASHBASINS TO GET FOR YOUR SPACE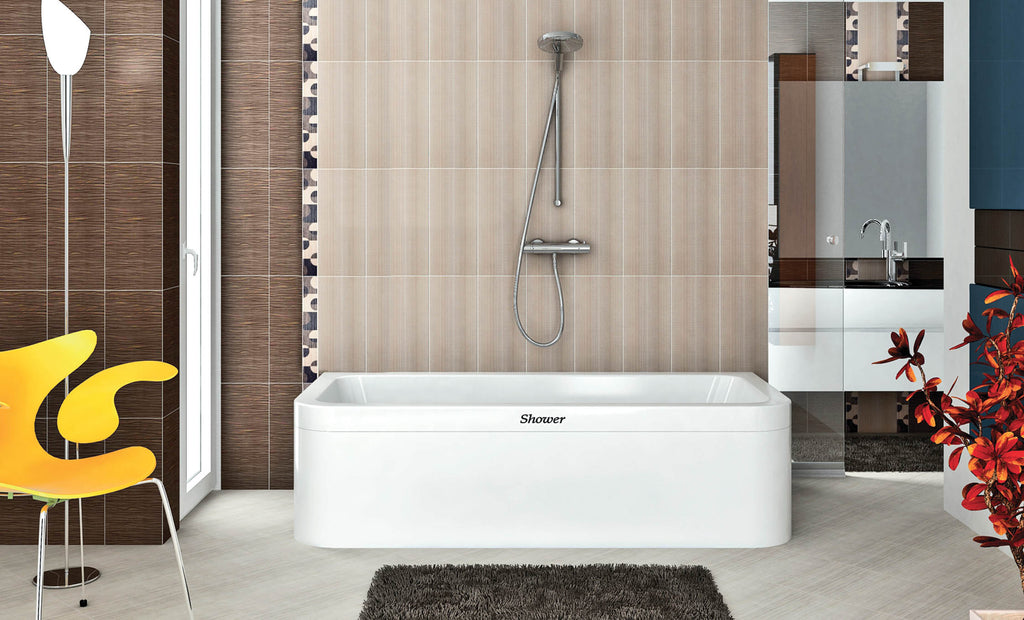 TYPES OF WASHBASINS TO GET FOR YOUR SPACE
The bathroom comprises different components, and one of the major components is a washbasin. The washbasin comes in different types and shapes. A washbasin is used in the bathroom for mainly washing hands. Although, it can serve many other functions. The washbasin, as earlier said, has different types. Today, we'd be providing you with insights into the different washbasins and what makes them distinct from each other.
There are nine types of washbasins explained below;
Cloakroom Basins:

Cloakroom basins are a perfect way to save space in a smaller toilet or guest bathroom. The cloakroom basin, which usually comprises a one or two tap hole basin with a half pedestal or chrome bottle trap, is an excellent choice if you're low on space. Because this basin is smaller, you'll need to connect it with a smaller basin tap to wash your hands comfortably.

Full Pedestal Basins:

In the United Kingdom, full pedestal basins are highly common. With these basins, the basin is mounted to the wall, and the pedestal is just there to disguise the pipes for aesthetic purposes. Because they are a popular style, there will be a wide variety of designs to choose from.

Wall-hung Basins:

When remodelling a bathroom, wall-mounted basins are a fantastic way to save space. Because they don't touch the floor, they give the impression of more space in your bathroom and help declutter it.

Semi Pedestal Basins:

Semi pedestal basins are another common basin style that attaches to the wall with a pedestal to conceal the plumbing. These basins, like a wall-hung toilet, provide the impression of more space, making them ideal for compact bathrooms.

Inset or Recessed Basins:

By choosing an inset basin, you may give your bathroom a beautiful, minimalist feel. Inset bathroom sinks not only help you save space, but they also give you a very modern, on-trend style.

Corner Basins:

The corner basin, as the name implies, fits into a right-angle corner in practically any room. They're perfect for cloakrooms and small bathrooms when the only accessible space is in the corner.

Washstand Basins:

Washstand basins, which are often traditional in style, are a great way to provide the appearance of more space in your bathroom. They'll help you create an elegant, minimalist bathroom with a frame that doubles as a place to hang your towels.

Countertop Basins:

Countertop basins, also known as vessel basins or sit-on bowls, are frequently used in modern or simple bathroom designs. It's frequently positioned on top of a table or shelf, and it's usually combined with a tall basin tap or wall-mounted basin taps.

Semi Recessed Basins:

Semi-recessed basins complement ledges, shelves, and matching bathroom furniture. The front of the basin normally has a smooth and rounded edge, while the back is specially carved to fit into the space where it is required to sit. As a result, the basin appears to be a continuous part of the furniture.
Now, you know the top washbasins available. The good news is Wichflow Ceramics has one made just for you. Ready to shop? Find the best pick from our online catalogue. Download it and let's give your home the sophisticated elegance it deserves.